An Introduction To Bathroom Vanity Installation Tulsa
The fusion of the bathroom sink or basin and the storage adjoining it is what we call bathroom vanity. Generally thought of as being a piece of bathroom cabinetry that is created to confine the sink and hide the connected plumbing and also serving as the much-needed storage. A bathroom vanity also plays an important role in making the bathroom aesthetically attractive thus you should see to it that you have an outstanding one. Finding a company with the appropriate people having the fitting skillsets can help you in your Bathroom Vanity Installation Tulsa.

There are apparently limitless options available for bathroom vanity including sinks and cabinets. You can settle for a $60 affordabe wall-hung sink or opt for a $5,000 furniture-caliber cabinet vanity. There is no single premium style, but essentially, there is one that will fit the individual requirement and budget.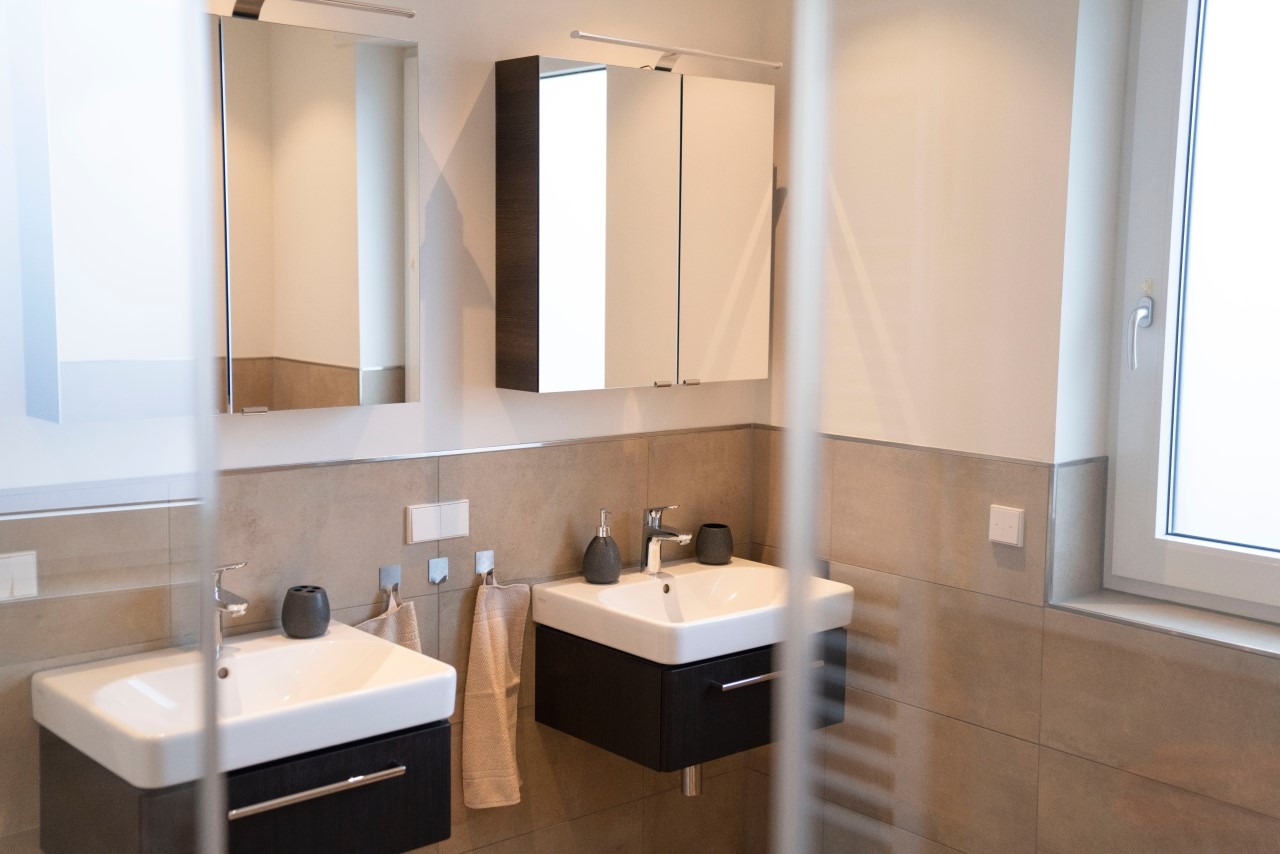 Here are some common types of bathroom vanity installation Tulsa and sinks available, you may want to check:
Wall-mounted sink

This is most basic and common, used usually in a limited space and tight budget. As the name suggests, the sink mounts directly to the wall without floor support.

Pedestal sink

This is a classic floor mounted sink is found usually in apartments, older homes, and newer homes. Just like the wall-hung sink, it is frequently used on tight space, though it is elegant enough to be used as a central point in the bathroom design if space is not a concern.

Vessel sink and vanity

The vessel sink is basically a new comer on the bathroom arena and creates a unique vanity. This sink rests atop a countertop that is commonly fixed to a floor-mounted vanity base, which, like most all vanities, is secured to the wall for steadiness.

Framed sink

Installed in a vanity countertop, a framed sink is also called a rimmed sink. Framed sink is commonly found in apartments, older homes, and less expensive newer homes, and are usually installed into plastic laminate countertops and are trimmed out with a metal "frame.".

Drop-in sink

Often called a self-rimming sink or surface-mounted sink, the drop-in sink is typically installed in a vanity countertop. Very common to older and newer construction and remodels alike, these sinks can be installed into any type of countertop like plastic laminate, stone, ceramic tile, or synthetic composite countertops, such as Corian® or Silestone®.

Under-mount sink

A premium, clean-looking sink found most often in newer construction and remodels, under-mount sink cannot be installed into plastic laminate or tile countertops. They can only be installed into stone or synthetic composite tops such as Corian® or Silestone® which are solid-surface counters.

Cabinet-style vanity

Cabinet-style vanity supports most types of bathroom sinks (except for pedestal sinks) comes in different styles. Cabinet installation Tulsa can range from very slim and tapered, cheap cabinets that hold a small sink to extensive and spacious double-wide cabinets that imitates the semblance of a fine piece of antique furniture. The cabinet conceals the pipes of both drain waste and water supply within. Plastic laminate, ceramic tile, solid-surface or synthetic stone, or natural granite or quartz are the choice materials for the countertops covering the vanity cabinet and supporting the sink.
A bathroom vanity installation Tulsa project needs attention to details and requires the right skillsets. Our team of plumbing experts have years of experience for this specialized work. We assure superior work when it comes to custom-made bathroom vanities and even cabinet repair. Dependable yet elegant bathroom vanity, according to your desired look and style, and budget that meets your needs. Call us today!